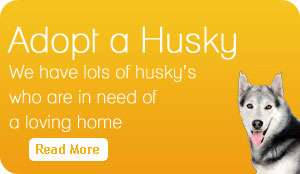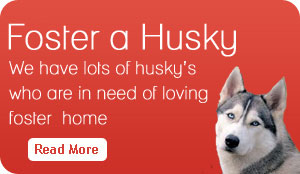 Husky Rescue W.A. is a very small group of volunteers who understand and love the breed. This is a not for profit group who help homeless huskies, saving them from euthanasia. Husky Rescue operates on a simple philosophy:  That every dog deserves a chance for a quality life.
With assistance and community awareness the ever growing social media and public knowledge of dog rescue groups, has given Husky Rescue even more opportunities to provide dogs in need new forever homes.
Looking for that special friend?  Husky Rescue W.A. is excited to have a opportunity and help you find your new family member! Old, young or anywhere in between, our dogs have lots of love to give and are waiting for their furever loving new homes.
 IF YOU HAVE SMALL PETS PLEASE RESEARCH THE BREED BEFORE MAKING A APPLICATION AS MOST RE HOMED HUSKIES ARE NOT SUITABLE FOR SMALL PETS ie CATS RABBITS, BIRDS CHICKENS -
New to the Husky breed? Learn about the Siberian here and find out if the breed's unique characteristics are a match for your family and lifestyle. If you are familiar with the breed and want to see who is available, check out Our Available Dogs. Please refer to our contact page for more info and links.
WE ARE NOT TAKING SURRENDER DOGS UNTIL WE HAVE AVAILABILITY OF SUITABLE HOMES:: PLEASE BE AWARE YOU MUST BE ABLE TO KEEP YOUR DOG WITH YOU UNTIL A HOME IS FOUND:
Please do not give us negative feedback on Face Book or in emails - we are all volunteers who rescue and re home Huskies to the best of our ability in the spare time we can find working around our own families, dogs and work commitments.
 We would like to wish all our volunteers, supporters and families a very Merry Christmas and Happy Holiday Season for 2015.
 

 Thank-you to everyone who Fostered  Donated and Adopted from Husky  Rescue over the years.

 Without your help and continuing support  we  could not continue to do what we do  here at  Husky Rescue W.A.

 
HUSKY RESCUE WA appreciate and thank all our supporters for all the donations that help us continue re homing huskies here in Western Australia .. many huskies require extra care and help, donations however small are greatly appreciated and can be made directly to our Husky Rescue account that is held at  Millpoint Veterinary Clinic Como  ph 08 94741043 or email us for alternative bank details.
Thank you for your continual support.
______________________________________________________________
_______________________________________________________________________
Forever in our Hearts
Rainbow Bridge 
 Just this side of Heaven is a place called Rainbow Bridge. When an animal dies that has been especially close to someone here, that pet goes to Rainbow Bridge. There are meadows and hills for all of our special friends so they can run and play together. There is plenty of food, water and sunshine and our friends are warm and comfortable. All the animals who had been ill and old are restored to health and vigor those who were hurt or maimed are made whole and strong again, just as we remember them in our dreams of days and times gone by. The animals are happy and content, except for one small thing: they each miss someone very special, someone who was left behind. They all run and play together, but the day comes when one suddenly stops and looks into the distance. His bright eyes are intent; his eager body begins to quiver. Suddenly, he breaks from the group, flying over the green grass, faster and faster. You have been spotted, and when you and your special friend finally meet, you cling together in joyous reunion, never to be parted again. The happy kisses rain upon your face; your hands again caress the beloved head, and you look once more into those trusting eyes, so long gone from your life, but never absent from your heart. Then you cross the Rainbow Bridge together.